Jotun Marine Australia have recently put more expectations on the distributor model and we are both very excited & honored to have been selected to continue on with distribution of the Jotun Marine range of products in SE Queensland.
In response to this move by Jotun, we have increased our stock holdings and you will find pallets of the common antifouls and primers in stock right now. Our location to the Jotun Warehouse in South Brisbane also gives us the advantage of special orders, generally being only a day away.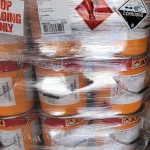 With the majority of Jotun products manufactured in Melbourne Australia, Jotun have managed to formulate some of the best marine products available on the market today. The range consists of high solids epoxy primers , antifouling paints, tank coatings and glass flake epoxies for extreme conditions. The Jotun range of marine coatings are quality.
The recent addition of the Jotun Yachting range with it's Xtreme Gloss polyurethane topcoat range has taken the local market by surprise with it's consistent high quality finishes. We still have access to local reps from Jotun who can visit vessels on our behalf and write specifications for particular vessels if required.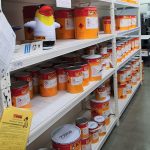 We are excited to take up the challenge and continue to support Jotun in it's vision. Call 07 5500 0002 today if we can assist you with your next Jotun Project.