Marine Trade Supplies Superstore
The leader in antifoul and boating supplies on the Gold Coast. We offer a huge range of antifoul and boating accessories coupled with substantial buying power. We pass the savings on to our customers. We are the biggest marine antifoul, resin, fibreglass, anchor chain, boat chandlery, boat paint supplier on the Gold Coast, with a huge boat detailing range. Located within The Boatworks at Coomera in the Gold Coast marine precinct right on the hardstand, we stock all the top brand antifoul paints. We also supply to commercial vessels such as trawler supplies, fisherman with rope, net and chain, Cruise Ships with life jackets and more. Open to the general public, you can shop where the tradies shop!
Christmas & New Year Trading
Closed 4pm Friday 21/12/18
Open Wednesday 2/1/18
Boat Chandlery
Marine Trade Supplies stocks a great range of boat Chandlery. Safety gear like GPS EPIRB's, life jackets, day shapes, rope and fenders, and much more. Drop in for a browse.
3M Distributor
Marine Trade Supplies is a proud 3M Distributor. Not a reseller like most of our competition so you can be assured of great prices. We stock a good range of 3m products in store including boat detailing polishes etc, personal safety, abrasives and tapes. Come check out our range of 3m!
If you plan to antifoul your boat in Coomera at The Boat Works, or in fact anywhere on the Gold Coast, come and check out our range of antifouling paint, primers and anodes. We stock the best antifoul paint on the market. Altex, Hempel, International, Jotun, PPG, Wattyl (Sherwin Williams)
Jotun Yachting & Megayacht Dealer
Announced at the 2018 SCIBS (Sanctuary Cove International Boat Show) Marine Trade Supplies is Australia's first dealer to offer the Jotun Yachting Range. This includes Xtreme Gloss, a whole new range of top coats, epoxy high builds, epoxy filler and more. Some of Europe's largest Motor yachts including Motoryacht A are already enjoying this range. It has taken years to bring the range into the Australian market and it it finally here! Contact us if you are about to paint your vessel and lets get it gleaming with Jotun Xtreme Gloss. Learn more about the Yachting range here. Official Press Release is here!
Jotun Marine Distributor
Marine Trade Supplies is also a very proud Jotun Distributor. We stock a huge range of Jotun products in store including Seaguardian ablative Antifoul, Seavictor 40 antifoul, Seavictor 50 antifoul their premium self polishing antifoul, Seasafe Ultra for Aluminium and all the primers including Penguard HB, Tankgaurd 402 for potable water, Jotamastic 90, Jotacote 605 with 82% solids! Come checkout our range!

Wattyl Antifoul Paints Marine and Industrial
We are a Wattyl Paints distributor on the Gold Coast. Now owned by Sherwin Williams, we carry a great range of epoxy primers, Top Coats like Poly-U 400 and Colourthane C Series. Epinamel UC230 HB, PR 250 & PR 250 DTM. Seapro CU120 Antifoul. Call in to discuss Wattyl Marine and Industrial Paints.
International Paints Distributor
International have just released some exciting new antifouling paints and primers into the Australian market. These include Micron AP, Micron 77, Micron Extra 2. Fantastic new line up backed up with a new epoxy tie coat. Really looking forward to having these products available on the shelves. International AP (advanced protection) is a step up from Micron Extra 2 which is already a high end antifouling. So International have really stepped up their offering in 2018!
Awlgrip Distributor
We are an Awlgrip & Awlcraft 2000 distributor. The best marine coating in the business. If you are wanting the best for your next project give us a call today. Awlcat 2, T0003, Snow white, Oyster white, Flag Blue the list is long!
Altex Yacht Coatings Distributor
We are an Altex Yacht coatings ITC Marine distributor. We carry a great range of epoxy primers, Top Coats and antifoul. The flagship No5 and Pettit Vivid amoung the range. Great colours like Seaport Blue, Sea Green and Navy Blue & Aurora Red. There is also the Commercial Sea Barrier Range. We have a great rep locally available too so if you need any expert advise Steve is always about. Very popular paints especially among the cruising yachts. We always have a great range in store.

Hempel Marine Paints Distributor
We are a Hempel Paints Distributor. We stock in store Hempel Olympic, and Hempel Mille Dynamic Alu Antifoul plus Quattro Epoxy & Hempadur Primers.

PPG Marine & Protective Coatings Distributor
We are a PPG Marine & Protective Coatings Distributor. We stock in store ABC3 Antifoul, Sigma Ecofleet 290 Antifoul. Primers wise we stock the famous Sigmacover 280 and Vikote 18 the tie coat for antifoul. We also stock Epotec 408 high build epoxy primer.

Marine Supplies
We maintain a reputation as the local place to save money on marine supplies. If we don't stock your antifoul, we can assist with advice on barrier coats to allow you to choose any brand of antifoul we do stock. If you are not getting the results you expect from your current antifoul, come and talk to us. If we don't stock it, it's not generally a good mainstream product.
Hella Marine Lighting Distributor
We stock a large range of Hella Marine lighting. 12v, 24v Navigation lights, Interior lights, Step Lights, Ceiling lights and more. Drop in a have a browse. Great Products, IP67 and quality backed by Hella Marine.

National Luna Portable Fridge/Freezers
We can supply the National Luna Fridge Freezer range, including covers, draw slides etc. These stainless steel fridges are famed for drawing the lowest amp's on your battery out of all it's competitors. Check out the range and specifications online or call to arrange a purchase.
We are an authorised Aqualuma Dealer. If you want the very best quality in Marine Underwater Lighting then look no further. Give us a call to discuss your requirements. Come in store on the Gold Coast to view our interactive display on the housings and lights. These housing are the best design in the world and lights can be changed whilst the vessel is in the water!
We support and promote Propspeed. Tried and tested, there has been so much research and development put into the product and it's application. Even down to the PropPrep chemical wipes that are included in the retail kits. PropPrep softens the surface of the metal with an special acid which prepares it for the etch. Available in 200ml and 500ml sizes for those avid DIY boaties that prefer to do their own PropSpeed coating on their running gear!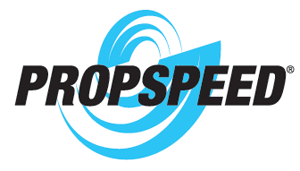 We are a PWB Anchor distributor. We can offer you a fantastic range and price on anchor chain. Australian made PWB grade L short link chain is stamped and tested, supplied with test certificates for your insurance company. If you are after quality anchor chain for your vessel give us a call. PWB Grade L Short link chain is Australian made. We also supply industry with chains, commercial fisherman, boating outlets, oem boat builders with PWB chains.
We specialize in boat chandlery. We supply ropes, shackles, plumbing and hose, bilge, deck & water pumps, electrical, boat lighting including Hella Marine, QLed and KT Cables. We have access to all the big name boat chandlery brands you might expect like PWB Anchor, Lewmar, Ronstan, Vetus Maxwell, Wichard, Rocna Anchors, Manson Anchors. We stock Rule, Jabsco, Seaflo pumps, Lifejackets, EPIRBS, Flares and much, much
Selling Musto Sailing Apparel here on the Gold Coast. We stock a great range of Musto Clothing. Give us a call or drop in and we can assist with wet weather gear and more. Browse our catalogues and order any of your favorites!
We stock Yeti drink bottles, cooler bags, eskies and more, drop in and browse the range. Know as the worlds best coolers, you will never need another.
We also proudly stock NCS Resins. Our 2080 polyester LSE resin carries Lloyds certification. Our Vinylester resin is demanded by the fussiest composite tradesman in the business. Why risk your project on inferior resins, when we are stocked weekly with fresh winter or summer grade resins. Backed by the team at NCS Composites which gives us years of technical knowledge on composites within the marine and commercial industries to support you. Gel coat, flowcoat, tooling resins, pigments, fibreglass chop strand matt, Double Bias and Composite accessories. We have in stock Thermo-lite Board, PVC Foam board, Corelite PVC Board, Plywood and more.

We are a West Systems Distributor. R105 and H205/6 hardeners and powders. We are also stocking some of the most advanced Epoxy resins available in the market today. ATL Technirez R2517 epoxy laminating resin in 25kg and 5kg kits with slow or fast hardener, and Kintetix R246TX Epoxy Laminating resin in 5 kg kits with either medium or fast hardener. These resins are used by the best boat builders in Australia. Backed by the expert team at ATL Composites, we can supply you with the solutions you need to get the job done.

Industrial and Movie Supplies
We supply large industrial and construction companies with paints, adhesives, supplies. If you are a looking at anything from coating a bridge to building a high rise, we can supply you with industrial solutions at wholesale prices. For instance we have recently supplied a large construction company a Hempel Solution, an amine-adduct cured epoxy coating – the product is reinforced with Glassflake. Perfect for extreme salt water conditions and it even continues to cure underwater! We are also a preferred supplier to the movie industry. We supply product to the teams that build the sets. Resins, tapes etc.
We carry in store a great range of genuine Racor Fuel Filters. 2020TM, 2010TM 10 micron and more. If you are after just one or a box we have you covered.

We carry a great range of genuine Jabsco impellers.. If you are after just one or a few spare we have you covered.
Boat Detailing

We supply all the top brands like 3m, Presta, Farecla G3, Profile 300, Collinite Wax, Cleanaworx, hull cleaners, Rust-off Gel and much, much more. We are the largest supplier to the marine detailing industry in SE Queensland. Rupes Bigfoot Mk2 Polishers, Rupes Polish & Pads.
Expert Advice
In store our staff are very knowledgeable and can advise you on the technical side of most scenarios. If it gets beyond our scope, we have access to trained reps from our network of suppliers who can assist.
For instance a paint system specification can be drawn up for your boat by a NACE Certified Coatings Inspector and if followed correctly, you will have the backing on the products from some of the largest paint companies in the world. The expertise is there and available, so do not risk you're project. Ask us about our Jotun 12 month Antifoul warranty.
We buy pallets and pallets of marine antifouling paint and top coat paints each month as we are located right inside the busiest and greatest, boatyard in Australia, The Boat Works at Coomera on the Gold Coast so we offer very, competitive prices.
Abrasives
We also have a fantastic range of abrasives in store. 150mm Revcut Blue velcro backed, 3M Blue 150mm, 115mm x 20m rolls of Revcut, Resin discs, cut off wheels from Pferd, Wet & Dry Sheets & more!

Lubricants
We are a Lanotec Distributor and we a range of Lanotec Lanolin Heavy Duty Corrosion Inhibitor and Grease in store.

Marine Trade Supplies stocks Full River and Delkor Marine Batteries. Reliable and of high quality, built to a specification. We have done the research and decided to represent the best battery range in Australia. Marine, Golf Buggy Batteries and Commercial batteries. 6volt, 9 volt and 12 volt. Delkor AGM and Full River AGM. The choice is yours.
Our customers want a battery designed for the application. Let us supply you with a marine battery that wont let you down when it counts.
Online Shop
Our Online shop uses a quote system on some items. Request what you are wanting to purchase, a quote request will be sent to us. We will determine freight charges and send you a quote. You can then either accept or reject our quote. Simple system, unfortunately with Australia being so big, antifoul being classed as dangerous goods, anchor chain being heavy and expensive to ship, we cannot have a generic freight cost system that applies across our website. We contact our carriers on a case by case basis for you. If you are local, we suggest you pick up your goods, it is much cheaper.
At Marine Trade Supplies you can expect honest, helpful, specialist advice from marine professionals. Good old fashioned service, the way it should be. We have practically everything you would require when your boat is out of the water.
Marine Trade Supplies at The Boat Works is available Monday through to Saturday. Contact us for additional information or guidance on your next project, call (07) 5500 0002.
Showing 9 – 12 of 352 results
Marine Trade Supplies

Unit 1, Building J / 1 Boat Works Drive Coomera, QLD 4209
07 5500 0002
Located at The Boat Works Coomera 

Open 7:00am till 4pm Monday to Friday
Saturday 7:00am till 11:45am Sharp!